Our Patent Ratchet Strap Safety Technology
The Technology Behind Strapinno
Our Patent Technology​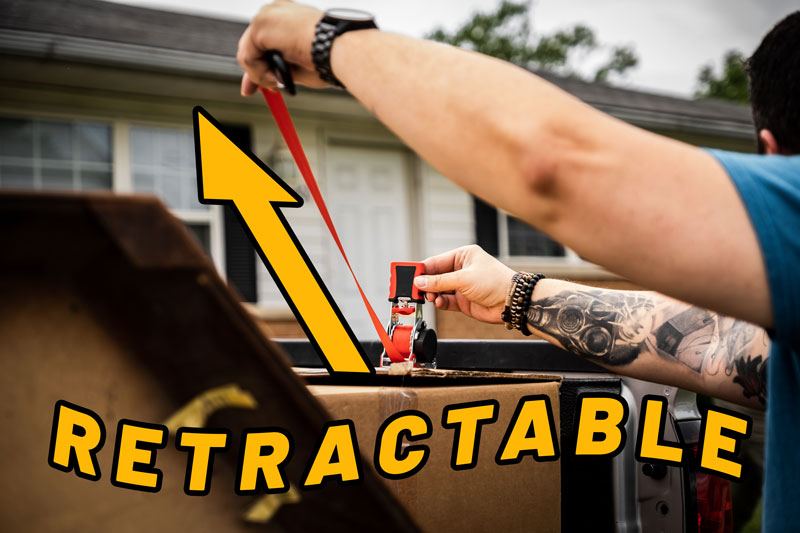 The Pull​
Strapinno's ratcheting strap is a game-changer in securing loads. Its retractable technology solves the problem of ratchet strap tangled with itself or another, no more knots or untying. No more mess! Reviewed and approved by many users, it is a must-have for anyone who wants an effortless and secure tie-down solution.
The Release​
Strapinno's self ratcheting straps make securing your gear a breeze. Their innovative design includes a user-friendly release feature, providing added ratchet strap safety. Say goodbye to struggling with a lever at full strength, simply lift to a 90-degree angle for a hassle-free release. With no tangle storage, Strapinno's ratchet straps make securing your gear easier and safer.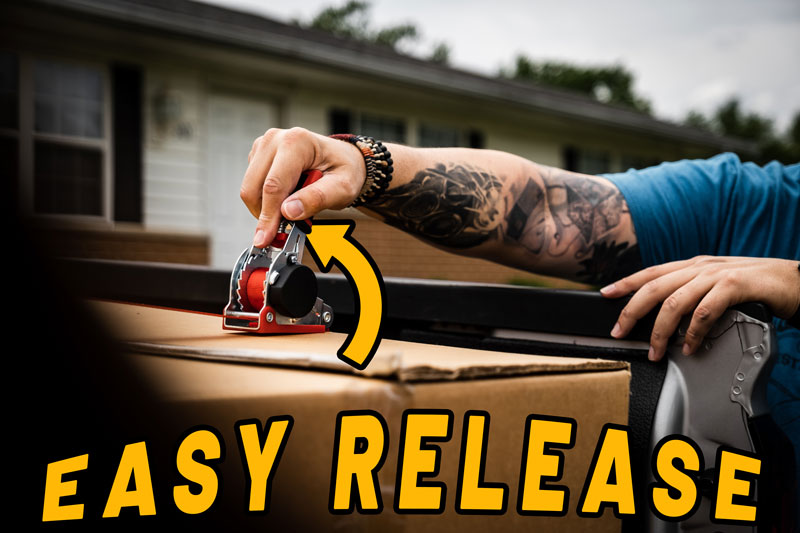 The Safety Latch​
Normally when you get your ratchet straps, it only comes with a standard S-hook when you choose the right package. Luckily, our current Strapinno's line-up for Easy Retractables, Two-Way bundle, and Dual Lock Bolt-on Transom bundle all have a safety latch included. No more hassle when hooking it up. Just a simple clip and you're ready to rock and roll securing the loads!
The Two-Way & Bolt-On​
The heavy duty two-way and bolt-on retractable ratchet straps from Strapinno offer versatility and safety for all your tie-down needs. With a breaking strength of 3,000 LBS, these self-ratcheting straps can be mounted permanently onto your trailer or used with the included extension straps for added security. The S-hook mechanisms feature a safety latch clip for added peace of mind.
The Weight Limit​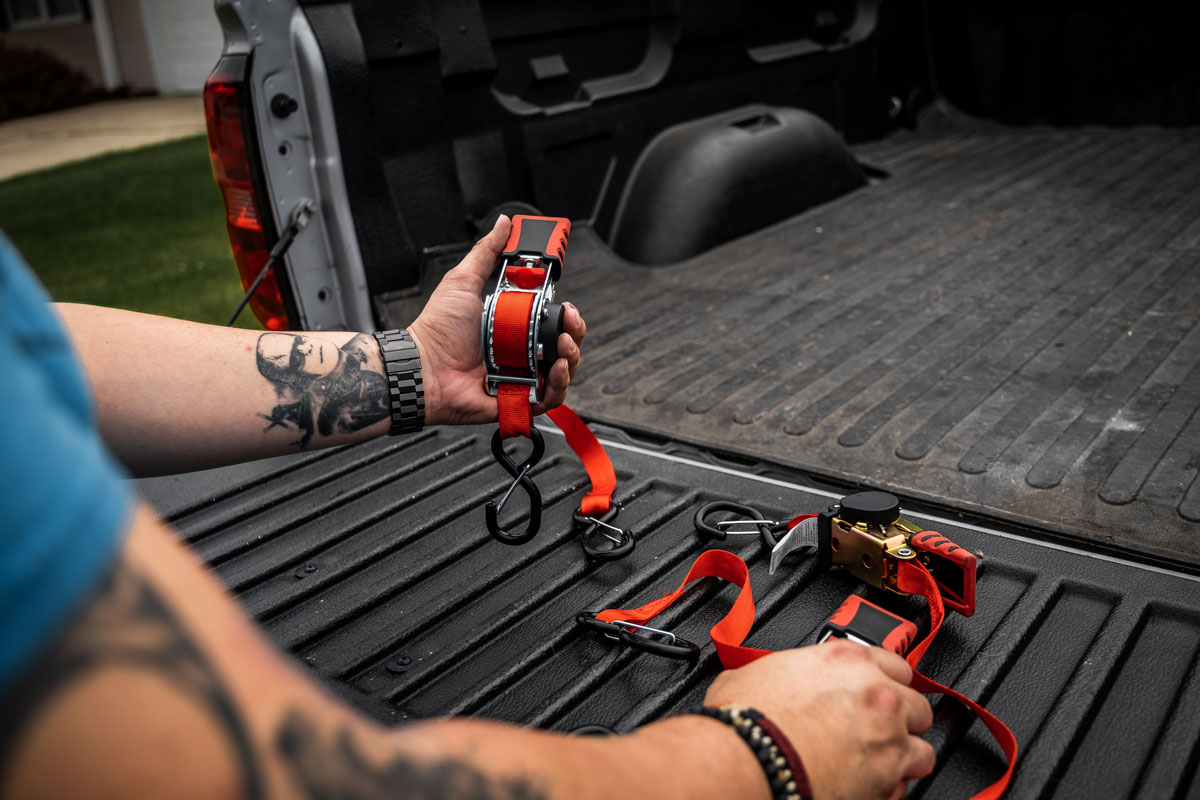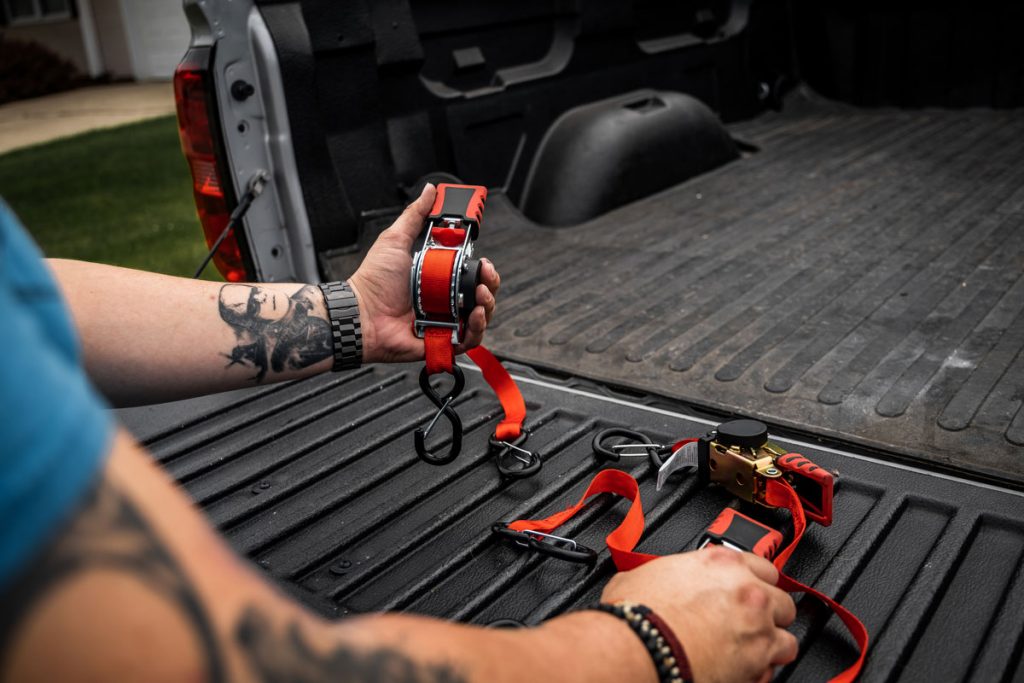 Easy Retractable​
Working Load Limit: 500 lbs (272kg)
Breaking Strength: 1,500 lbs (680kg)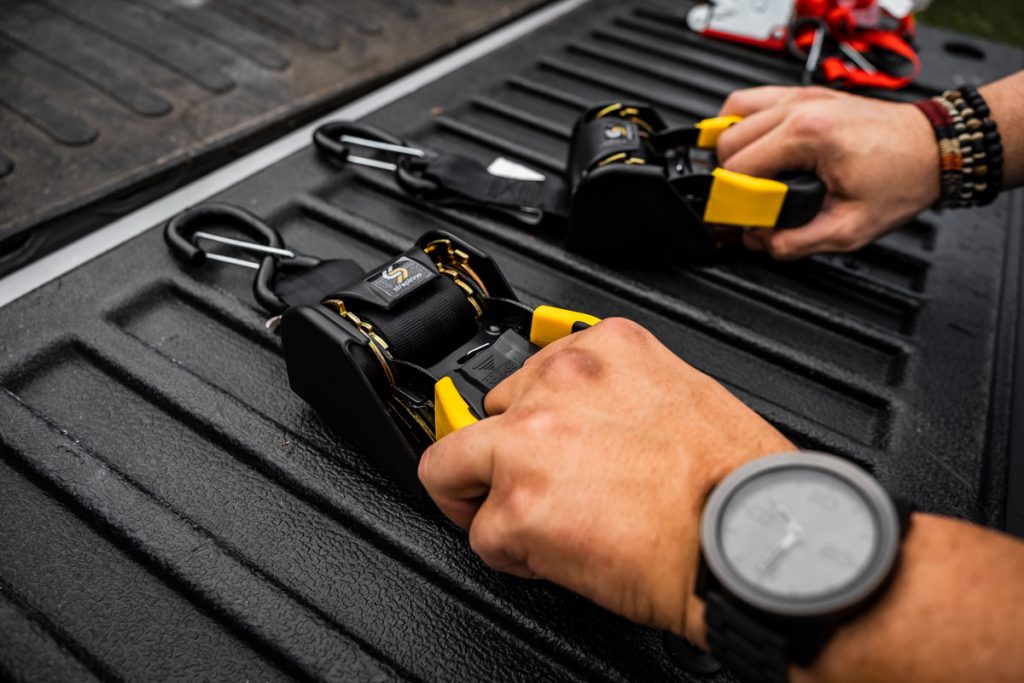 Two-Way Retractable​
Working Load Limit: 1,000 lbs (453kg)
Breaking Strength: 3,000 lbs (1,360kg)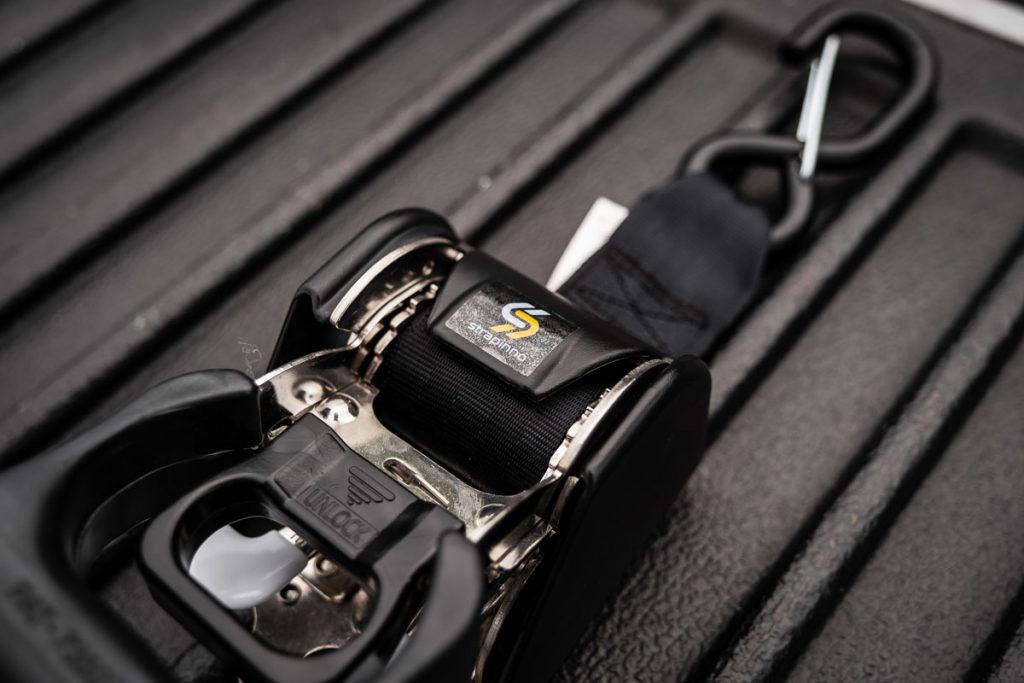 Dual Lock Bolt-On​
Working Load Limit: 866 lbs (393kg)
Breaking Strength: 2,600 lbs (1,179kg)
Our Mentality​
Everyone needs a trusty friend to carry their loads once in a while. Our retractable straps are your dependable friend when you need heavy carrying. Strapinno's ratchet straps and soft loops are designed for harsh environments where resilience is all that matters.
Made from durable materials that never falter on their promise, Strapinno Straps are always retractable and by your side.
We make sure that everything goes as planned.