Sale!



1 in x 15 ft Retractable Ratchet Straps
✅ Helps You Haul & Store With Less Effort. Pack up in no time! After use, our ratchet strap rewinds on its own. So you don't need to manually roll it. Have more time and energy for fun and adventure.

✅ Have Peace Of Mind While Traveling. Ensure your cargo is steady while in transit. With a 1000lbs capacity and 3000lbs breaking strength, our tie down strap helps you stay worry-free on the road.

✅ Safe & Secure. Elevate your load's safety with our S hook's clip. It's designed to make sure the hooks don't come off during transportation. The safety clip does the double-checking for you.

✅ No Tail. No Tangles. You don't have to deal with messy straps anymore. Our retractable ratchet straps automatically unspool & roll back. Perfectly reusable for outdoor activities or cargo hauling!

✅ Easy Hauling Even For Newbies. Securing should be no sweat. That's why we made our retractable ratchet straps easy to use. Simply open the ratchet handle. Hook both ends. Haul away. That's it!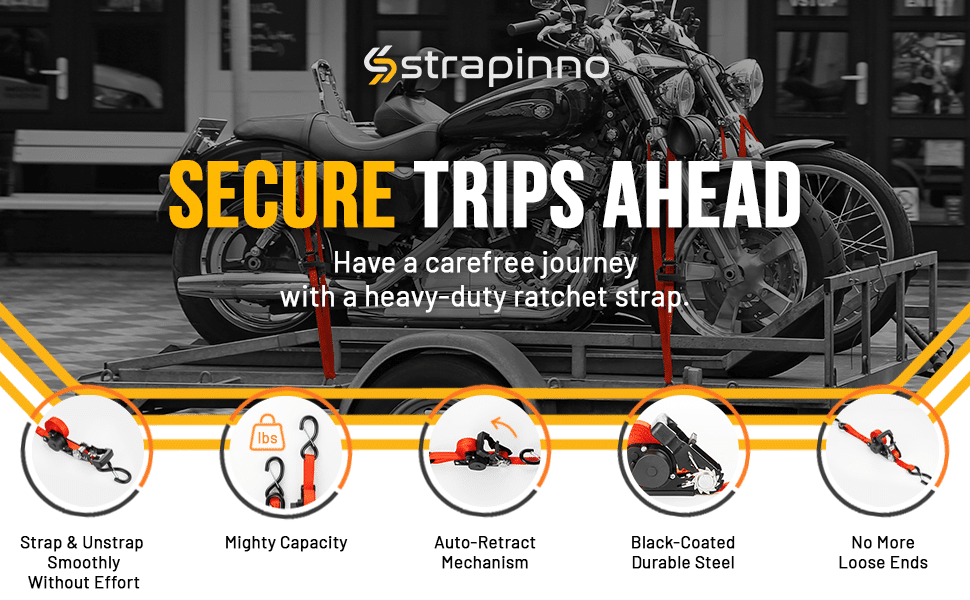 Hassle-Free Hauling For Everyone
Our Retractable Ratchet Straps automatically unspool without tangling and roll back up with no trouble at all. Not only that, there is no need to thread strap buckles or tie ends off when in use, too.
SAFE & SECURE RATCHET STRAPS FOR ALL YOUR HAULING NEEDS
Features
3,000 lbs
(1,380 kg)
BREAKING STRENGTH
1,000 lbs
(453 kg)
WORKING LOAD LIMIT

2x RATCHET STRAPS IN BOX
EASY TO USE AND STORAGE
SAVE TIME AND ENERGY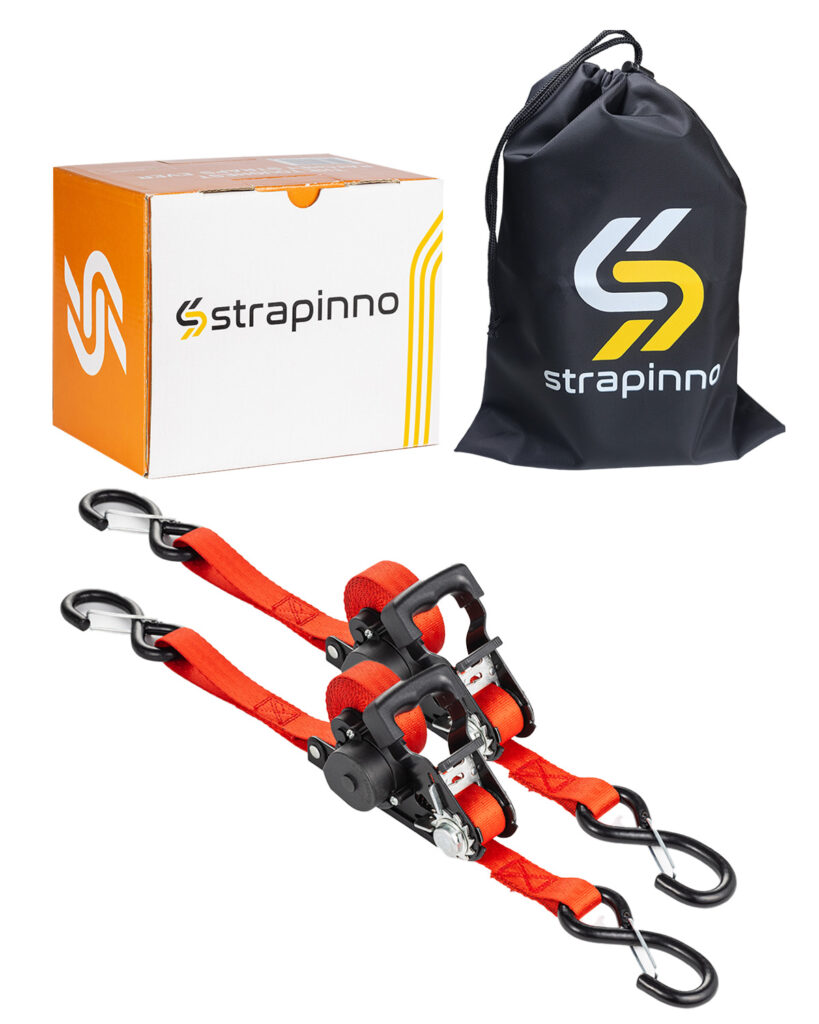 HAULING HAS NEVER BEEN THIS EASY
With Strappino Retractable Ratchet Straps, you can tie down anything in minutes!
STRAPINNO RETRACTABLE RATCHET STRAPS