Sale!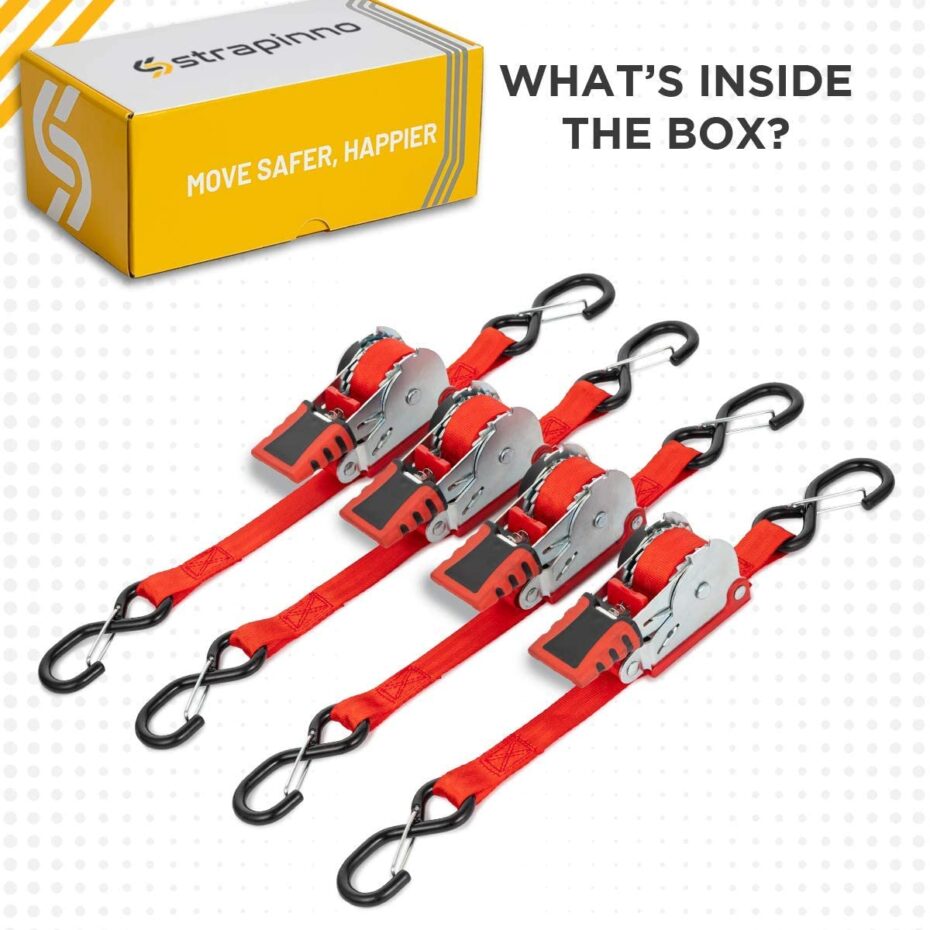 1in x 10 ft Red Retractable Ratchet Straps
Description: White Zinc Coated 2 S hooks with spring clips
Ideal Usage: Securing Motorcycle, kayak, furniture,and general cargo
Width : 1in
Length : 10ft
Breaking Strength : 1,500 lbs
Working Load Limit : 500 lbs
RatchetColor : White Zinc Coated
StrapColor : Red
Material : Alloy Steel / Polyester
PCS in box : 4
G.WPC/lbs : 1.65
G.W. per box : 7.3
ZERO TANGLING &
NO BUCKLE THREADING
Hassle-Free Hauling For Everyone
Our Retractable Ratchet Straps automatically unspool without tangling and roll back up with no trouble at all. Not only that, there is no need to thread strap buckles or tie ends off when in use, too.
SAFE & SECURE RATCHET STRAPS FOR ALL YOUR HAULING NEEDS
Features
1,500 lbs
(680 kg)
BREAKING STRENGTH
500 lbs
(227 kg)
WORKING LOAD LIMIT

4x RATCHET STRAPS IN BOX
EASY TO USE AND STORAGE
SAVE TIME AND ENERGY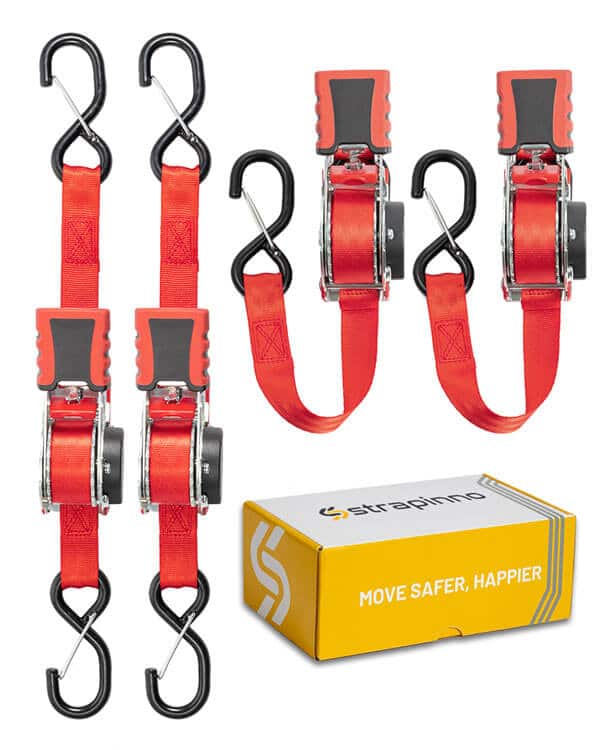 HAULING HAS NEVER BEEN THIS EASY
With Strappino Retractable Ratchet Straps, you can tie down anything in minutes!
STRAPINNO RETRACTABLE RATCHET STRAPS
USER GUIDE

Step 1:  Press the release button and pull the handle to the release slot around 90°.
Step 2: Pull out the webbing and attach hooks to stable anchor points.
Step 3: Press the release button again, then crank the handle to tighten the strap.
Step 4: Pull down the handle to lock safely, and you're done!
"After Use": to release, open the handle to the release slot 90°. Unhook your cargo – the webbing will retract automatically. Pull the handle down & it will be ready to use again.