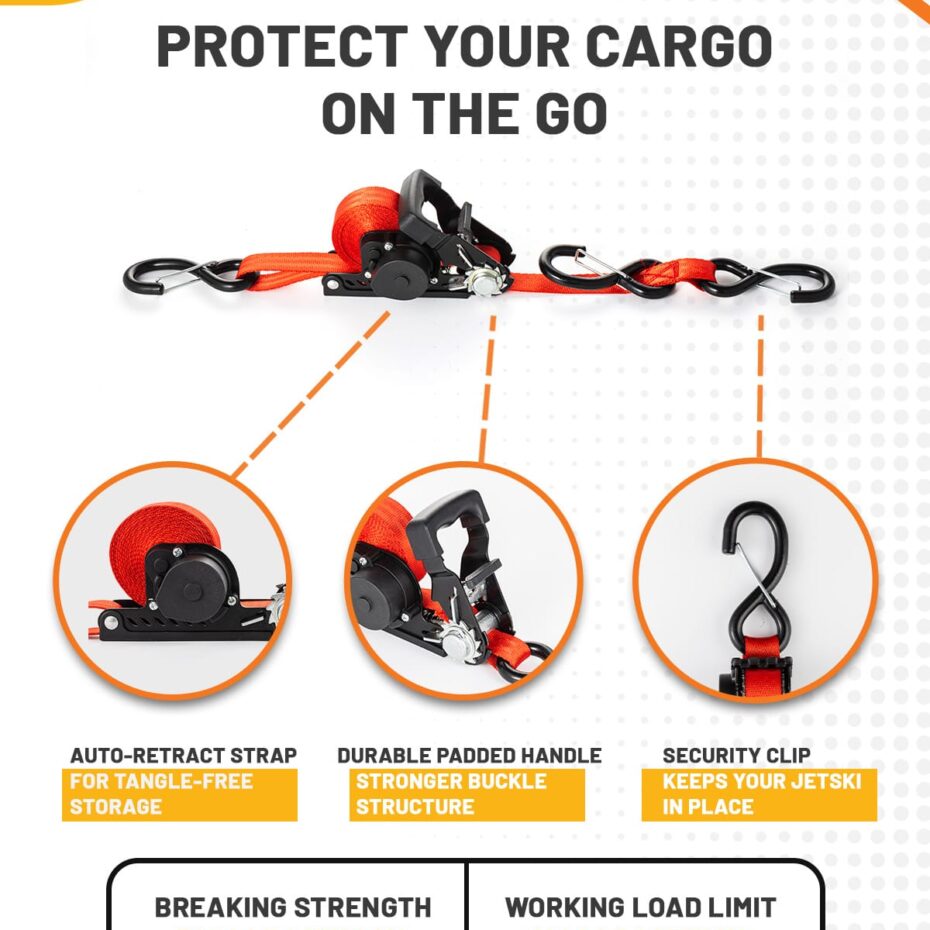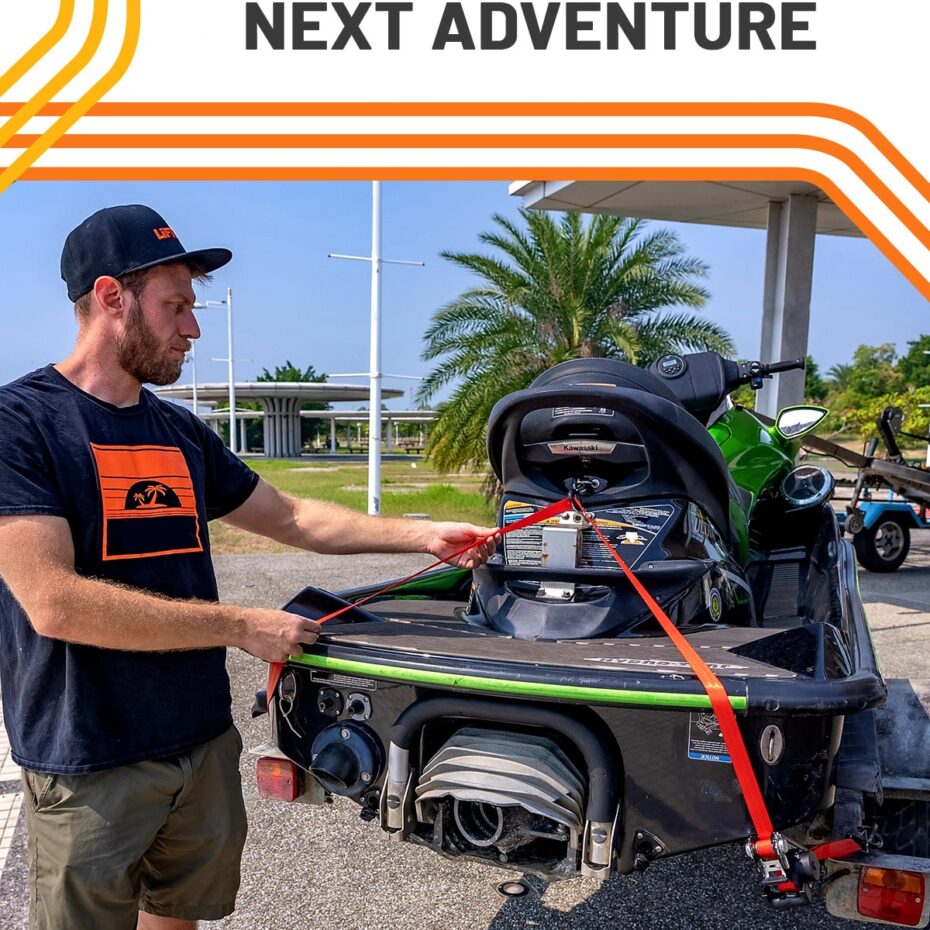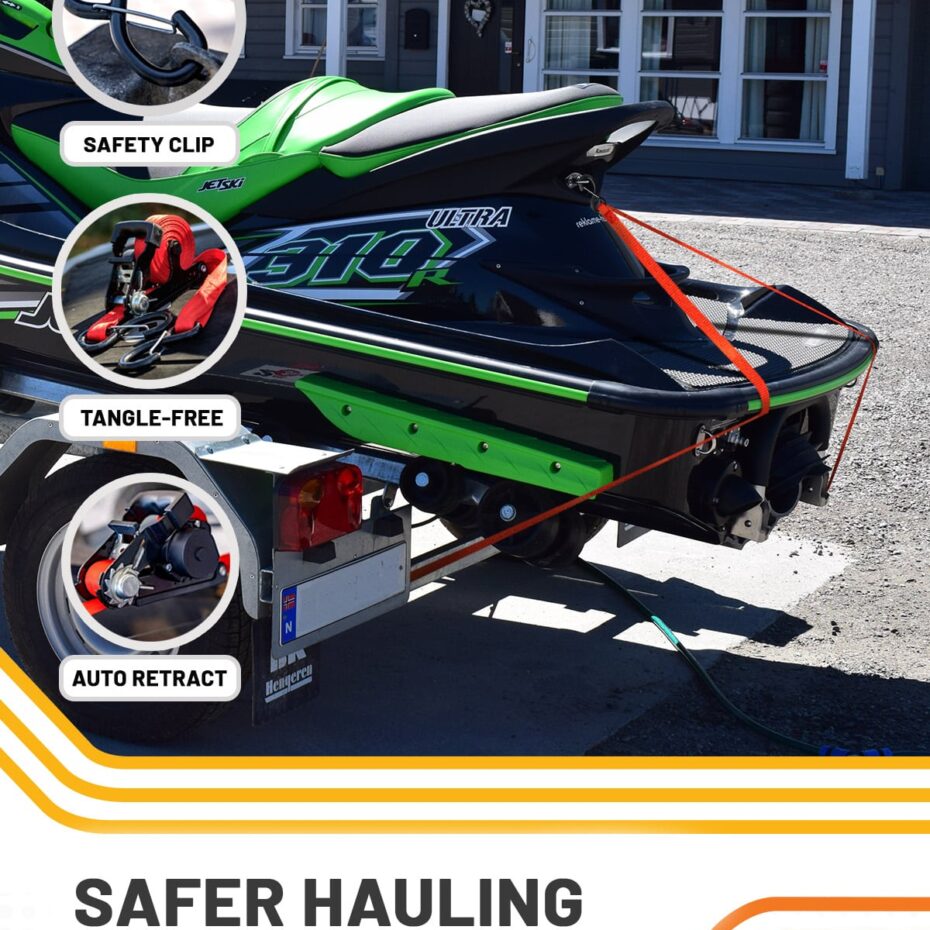 1in x 15ft Jetski Trailer Retractablet Ratchet Straps with three hooks (Out of Stock)
$58.00
Description: Black Coated 3 S hooks with spring clips Including a storage bag
Ideal Usage: for jetski trailer , PWC trailer and other watersport trailer
Width : 1in
Length : 15ft
Breaking Strength : 3,000 lbs
Working Load Limit : 1,000 lbs
RatchetColor : Black Coated
StrapColor : Red
Material : Alloy Steel / Polyester
PCS in box : 2
G.WPC/lbs : 2.28
G.W. per box : 5.7
Heavy Duty Jetski Tie Down Strap
Best For Jetskis, Seadoo, Waverunner, and PWCs
Made for Easy
Hauling Isn't it a hassle to manually roll your heavy duty ratchet straps every single use? On top of that, it also takes up your time–leaving you fewer moments to enjoy the outdoors. With Strapinno, you can effortlessly store your auto retract ratchet straps in no time. Armed with a smart rewind mechanism, our self retracting ratchet straps automatically roll back after use. You don't even need to move a muscle. No need to tie the excess strap. It's always ready for the next use. Do your tie-down job in a minute! All you gotta do is enjoy your adventure!
Versatility You Can Rely On
Need retractable tie downs for your next adventure? No worries. We got you covered. Be ready for your beach party or camping trip with our straps. The best part is you can also use it to easily secure your other cargo, boxes, baggage, surfboards, etc. With Strapinno, you can always be sure that your outdoor fun stays fun and hassle-free.