How Strapinno's Retractable Straps Transform Cargo Handling
Learn more about the retractable tie-down straps from Strapinno and why they're perfect for cargo securing.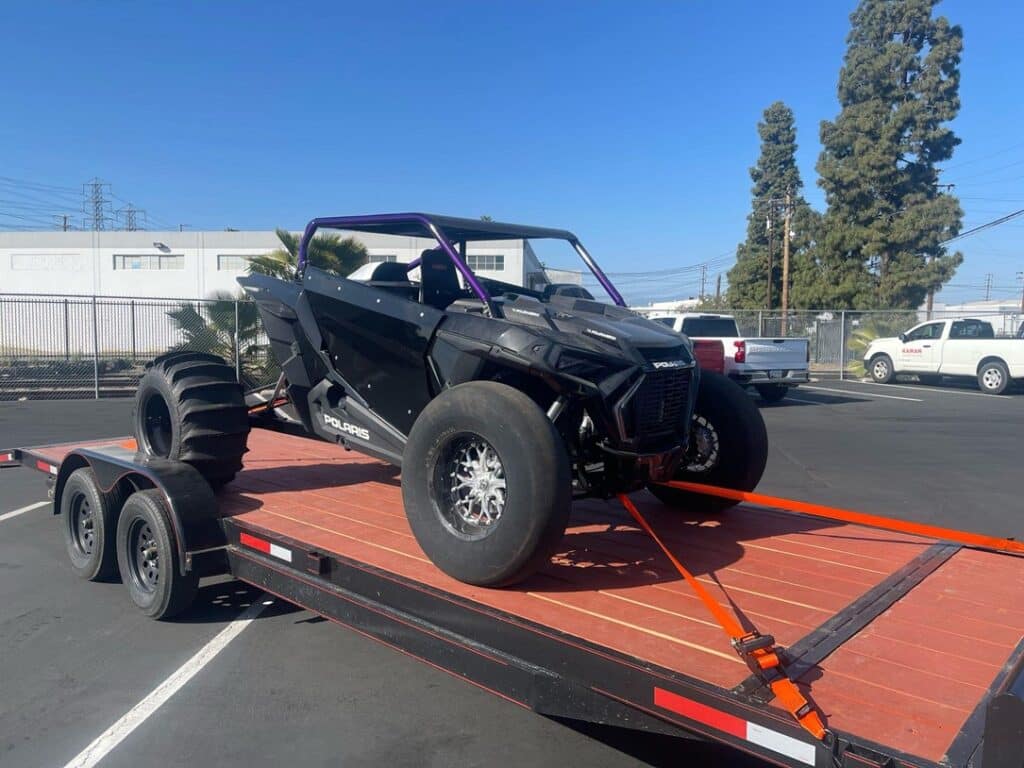 When it comes to securing your precious cargo, there's no room for compromise. Traditional ratchet straps have their merits, but they often bring the hassle of tangles, knots, and cumbersome releases. Strapinno's retractable ratchet straps are the modern solution that promises to transform how you secure cargo.
This article unravels the ingenious technology behind Strapinno's retractable straps, explores their unique features, and understands why they are an indispensable tool for every cargo enthusiast. Say goodbye to knots, mess, and the struggles of traditional straps – it's time to revolutionize cargo handling and make your life easier!
The Pull: Taming the Tangle
Picture this – you're about to secure a hefty load on your truck and reach for your trusty Strapinno retractable tie-downs. With a swift pull, the strap unrolls seamlessly, like a ribbon unfurling from a spool, without any tangling. This is the magic of Strapinno's retractable technology. It eliminates the age-old headache of straps tying themselves into knots or clinging to one another like cobwebs.
This ingenious design isn't just a convenience; it's a safety feature too. Ensuring that your cargo stays firmly in place without the risk of straps failing due to entanglement. It's no wonder that Strapinno's ratchet straps have garnered approval from countless users, making them an indispensable tool for anyone seeking a hassle-free and secure tie-down solution.
The Release: Effortless and Secure
Securing your gear has never been easier than with Strapinno's self-ratcheting straps. What sets them apart is the user-friendly release feature. No more wrestling with a stubborn lever at full strength. Just open the handle, and voila! Your cargo is released, and the strap is ready for storage. It's a hassle-free experience that eliminates the risk of accidents or injury that can come with traditional ratchet straps.
And speaking of storage, Strapinno's retractable tie-down straps ensure a tangle-free and organized solution. You can say goodbye to the frustration of dealing with a messy tangle of straps when all you want to do is secure your gear.
The Safety Latch: A Clip for Confidence
Traditionally, ratchet straps come with a standard S-hook, which can sometimes be finicky to secure. However, Strapinno goes the extra mile by including a safety latch in their Easy Retractables, Two-Way bundles, and Dual Lock Bolt-on Transom bundles.
No more fussing around trying to get that hook in place – just a simple clip, and you're good to go, ensuring that your cargo stays locked down securely. These small but thoughtful touches make Strapinno's tie-downs stand out.
Heavy-Duty Versatility: Double J-Hook and S-Hook
For those who require maximum strength and versatility, Strapinno offers tie-downs with a maximum breaking strength of 10,000 pounds. These are the Snap Hook or Double J-Hook types.
On the other hand, the tie-downs that come with S-hook mechanisms feature a safety latch clip, providing an extra layer of confidence when securing your cargo. S-Hook straps have a maximum breaking strength of 5,000 pounds.
Whether you're transporting valuable equipment, machinery, or recreational gear, these heavy-duty straps ensure your load stays where it belongs, even in the most challenging conditions.
The Weight Limit: Options for Every Need
Strapinno understands that not all cargo is created equal. That's why they offer a range of options to cater to various needs:
Easy Retractable: With a Working Load Limit of 500 pounds and a Breaking Strength of 1,500 pounds, these straps are perfect for lighter loads that still require dependable security.
Double J Hooks: Stepping up the game, the Double J Hook straps boast a Working Load Limit of 3,333 pounds and a Breaking Strength of 10,000 pounds, making them suitable for more substantial cargo.
S-Hooks: When you need durable and reliable restraint, the S-hook tie-downs boast a Working Load Limit of 1,667 pounds and a Breaking Strength of 5,000 pounds.
Our Mentality: Your Trusted Companion
In the world of cargo handling, everyone needs a reliable friend to bear the load. Strapinno's retractable tie-downs step into this role seamlessly. Crafted from durable materials that never waver in their promise, these cargo-securing tools are designed for the harshest environments, where resilience is the key to success.
At Strapinno, we ensure that everything goes according to plan. Your cargo is secured and safeguarded with innovation, technology, and a commitment to making your life easier.
—
Ready to transform your cargo handling experience? Visit Strapinno.com now and secure your very own retractable ratchet straps. Don't wait – make your cargo handling a breeze with Strapinno today!