Why Retractable Ratchet Straps Are Your Boxes' Best Friends
These retractable tie-down straps allow for effortlessly moving boxes and other cargo.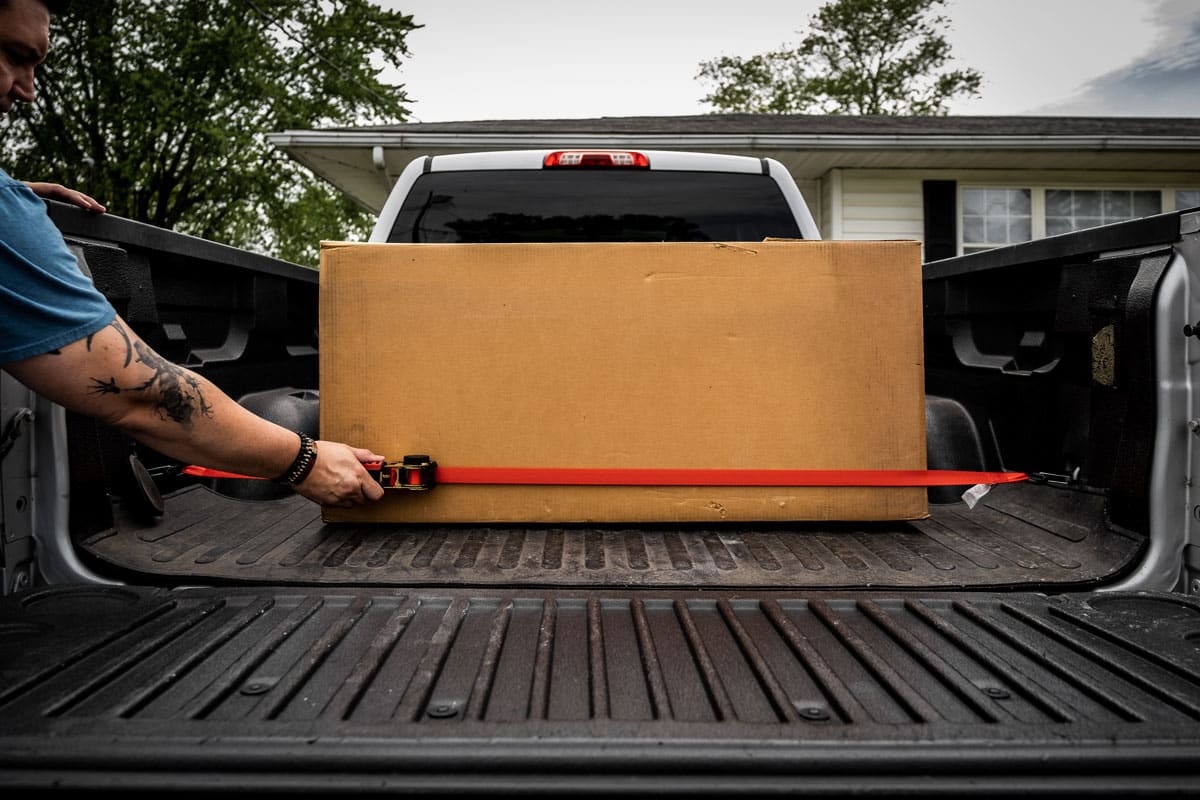 Moving houses, the prospect of a fresh start, a new chapter, and the thrill of a new neighborhood. But hold on a second, have you ever felt the stress creeping in as you look at that tower of moving boxes? Retractable ratchet straps, also called retractable tie-down straps, are the solution to this problem.
These versatile cargo-securing tools are about to become your box's new best friends, helping you sail through the moving process with ease and confidence. Let's explore these retractable straps and why they're the ultimate companions for securing your precious cargo:
Hassle-Free Security
Imagine this – you've packed your favorite glassware, vintage record collection, and that priceless family heirloom. The last thing you want is to open the boxes at your new place and find your belongings in pieces. Thankfully, retractable ratchet straps offer unparalleled security with minimal effort. By cranking the handle back and forth, your items are locked down, ready to withstand the twists and turns of moving.
Compact Powerhouse
These tie-downs might look unassuming, but they pack a punch. Their compact and durable design means they will only take up a little space in your already crowded moving kit, yet they can handle a substantial load. These straps can handle everything from that small box of trinkets to a huge one containing your entire book collection.
Control at Your Fingertips
Ever tried tying knots only to find yourself tangled in a web of frustration? With retractable tie-down straps, say goodbye to the knot-tying ordeal. These tools are engineered for ease – press and hold the release button to open the handle, and you're in control. Once you pull the webbing out to your desired length, simply attach the hook to your chosen tie-down point. Crank the handle back and forth to tighten until the box is secured. Lock by pulling down the handle to its closed position.
Adaptable and Adjustable Convenience
Moving involves a symphony of box sizes and shapes. The adjustable length or retractable straps allow you to cater to various box dimensions, ensuring a snug fit regardless of whether you're dealing with a stack of small boxes or a few larger ones. It's like having a tailor-made solution for every packing challenge that comes your way.
Speedy Loading and Unloading
Let's face it – moving day is a hustle. The faster you can load and unload, the quicker you can settle into your new abode. Retractable straps streamline this daunting process. You need a solution that saves you time without compromising on safety. Secure your boxes swiftly, and you're ready to hit the road. No more fumbling around with ropes and knots, wasting precious time and energy.
Weathering the Storm
Rain or shine, your move must go on. But what about the unpredictable weather? With their durable materials and reliable locking mechanisms, retractable tie-downs are built to withstand the elements. Strapinno's tie-downs, for instance, are made of durable polyester webbing and a steel ratchet mechanism. They won't give in to rain, wind, or any surprises Mother Nature might throw your way.
Reusable Reliability
Moving isn't always a one-time affair. Whether you're a serial mover or need to shift things around occasionally, these straps are here for the long haul. Unlike one-time-use alternatives, retractable tie-downs can be reused without losing their effectiveness. They're the sustainable choice for both your belongings and the planet.
Safety First, Peace of Mind Follows
The process of moving might bring about some challenges, but your peace of mind should always be safeguarded. Retractable tie-downs are meticulously crafted with the utmost security in mind. Their reliable fastening and customizable tension guarantee the stability of your belongings, minimizing the potential for mishaps while on the move.
The Takeaway
When it comes to conquering the challenges of moving and ensuring your precious cargo reaches its destination unscathed, retractable ratchet straps are unquestionably your boxes' best friends. With their hassle-free security, compact yet robust design, user-friendly control, and ability to expedite loading and unloading, these straps prove indispensable in the chaos of moving day.
Their resilience against the elements and reusability factor further solidify their role as reliable companions in the journey. Retractable tie-down straps elevate your moving experience from worry to confidence by prioritizing safety and providing a stress-free solution. So, next time you're faced with a tower of boxes, keep in mind that these straps prioritize your well-being and ensure a hassle-free experience.
—
Ready to simplify your moving experience and give your belongings the protection they deserve? Visit Strapinno.com today to discover a wide range of high-quality retractable ratchet straps that will be your ultimate allies on moving day.