Sale!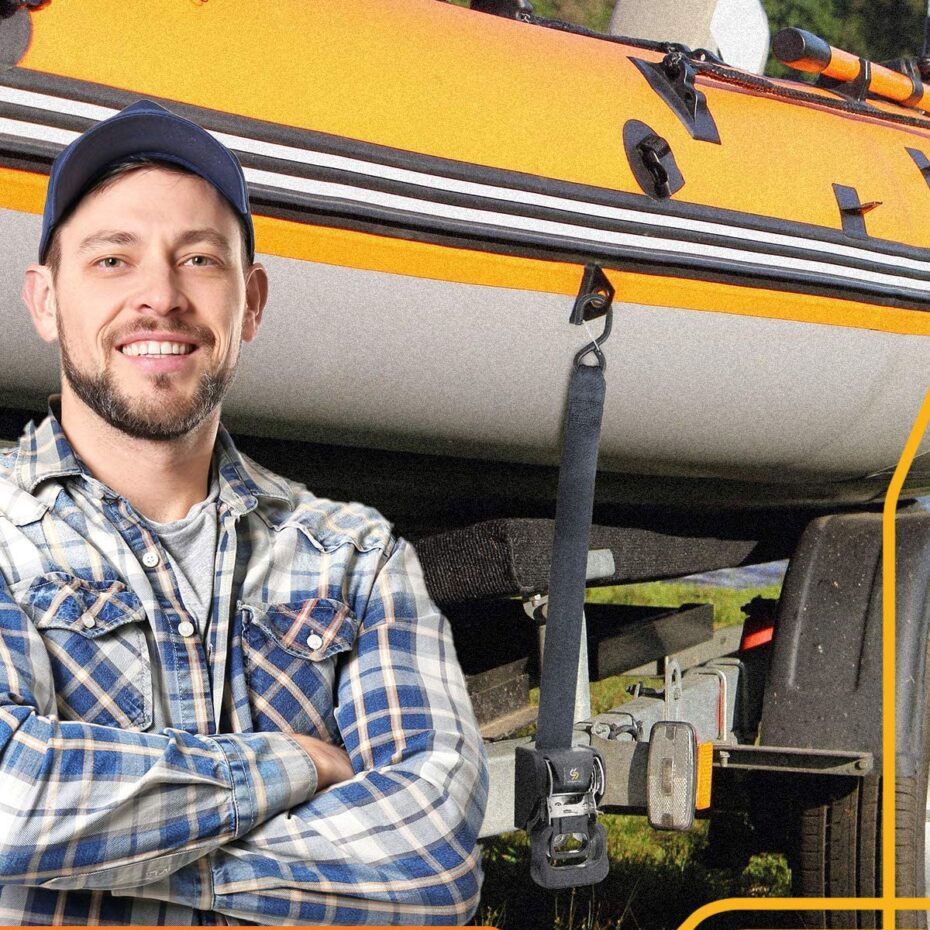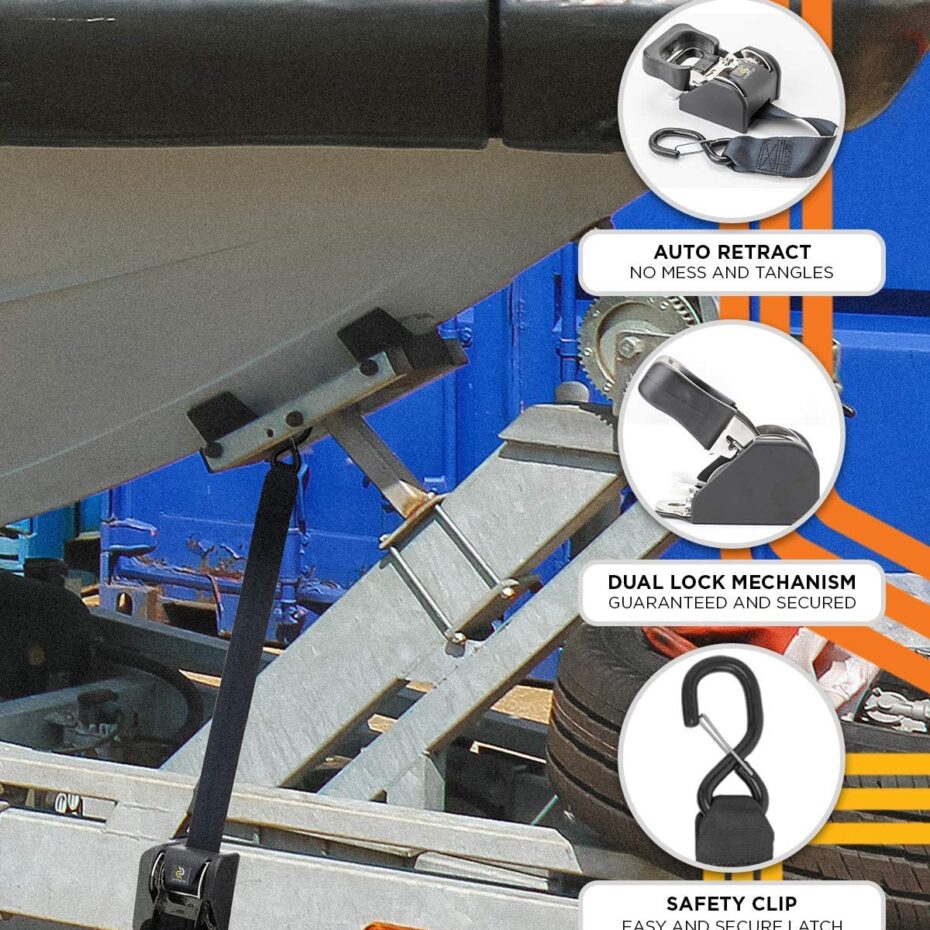 1 7/8in Dual Lock Stainless Steel Transom Retractable Ratchet Strap (Permanently Mounted)
Description: Stainless Steel Transom Dual Lock With 2 mounting brackets & 4 bolt sets
Ideal Usage: Securing Boat trailer, Jetski trailer (watersport trailer)
Width : 1 7/8in
Length : 4ft
Breaking Strength : 1,650 lbs
Working Load Limit : 550 lbs
RatchetColor : Stainless Steel
StrapColor : Black
Material : Stainless Steel / Alloy Steel (S hook) / Polyester
PCS in box : 2
G.WPC/lbs : 2.44
G.W. per box : 6.9
ZERO TANGLING &
NO BUCKLE THREADING
Hassle-Free Hauling For Everyone
Our Retractable Ratchet Straps automatically unspool without tangling and roll back up with no trouble at all. Not only that, there is no need to thread strap buckles or tie ends off when in use, too.
SAFE & SECURE RATCHET STRAPS FOR ALL YOUR HAULING NEEDS
Features
1,650 lbs
(750 kg)
BREAKING STRENGTH
550 lbs
(250 kg)
WORKING LOAD LIMIT

2x RATCHET STRAPS
2x INSTALLATION BRACKET
4x BOLT SCREW SET IN BOX
EASY TO USE AND STORAGE
SAVE TIME AND ENERGY
HAULING HAS NEVER BEEN THIS EASY
With Strappino Retractable Ratchet Straps, you can tie down anything in minutes!
STRAPINNO RETRACTABLE RATCHET STRAPS
USER GUIDE