Why People Use Retractable Ratchet Straps
If you've ever used traditional ratchet straps; It's a guaranteed mess. Not only there are the buckle and strap you'll need to connect them together, but the tangles afterward are also what make your brain go wild. Here are some reasons why people use Retractable Ratchet Straps and why they come in handy. It offers numerous advantages over the traditional ones. Not only the idea is innovative, the jaw-dropping retractable feature itself will save you love loading stuff after owning one!
The Advantages of Retractable ratchet straps
Saves you so much time
We have an experiment video that a YouTuber, FMJeeping, had tested for us. No more to say that the video shows a whopping 2 minutes of strapping all four tires of a pickup truck, and has an insane 1 minute and 30 seconds or so, from unstrapping to storing them in the box.
Secures heavier items
Ratchet straps are designed to secure heavier objects, making them ideal for items that would be difficult to tow with a traditional bungee cord.
Won't damage your belongings
The soft-grip ratchet system won't damage your belongings, and the straps can be easily removed when you reach your destination by pulling the lever and done!
Safe and easy to use
Retractable straps are safe and easy to use, even for those who are unfamiliar with the straps. You no longer need to tie the knot, clean up, and so on. Everything becomes easy as it can get! It's the signature.
No need to store the cords
Retractable ratchet straps don't require storage, and they're easily portable. Everything that is left, retracts back; Not using it? It also retracts back. When it comes to the traditional ones, you'll need to unknot everything before you connect it to the buckles. Feeling lazy when you're done using it and not wanting to organize it? then you'll for sure be dealing with the tangles… Use the retractables!
Ideal for a variety of objects
Ratchet straps can be used to secure a variety of objects, from canoes and kayaks to motorcycles and ATVs. Now, depending on what size and weight of the item you want to secure, you'll need different types of retractable ratchet straps. Different ratchet straps come with their own weight limit and breaking strength. Choose them wisely, or just get the heaviest of all, and you can basically use it on everything!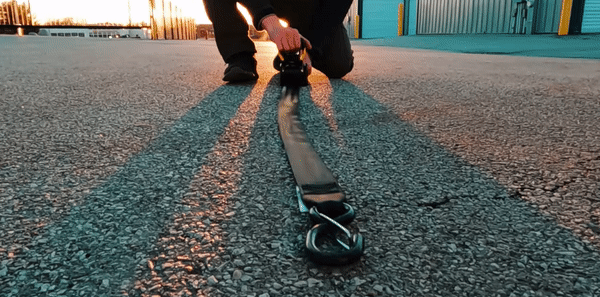 Disadvantages of Retractable Ratchet Straps
Price
Ratchet straps can be sometimes more expensive than traditional ratchet straps or bungee cords, depending on the type and size of the strap.
Limited availability
Retractable ratchet straps are not always available and may be limited in distribution. Not a lot of companies carry them, as they still promote the traditional ones more often or so, simply because the retractables are so innovative. This is why Strapinno is trending right now!
Can be difficult to find the right size
Ratchet straps come in a variety of sizes, and it can be difficult to find the right size for your needs, because it comes as a whole, unlike the traditional ones, you can buy the ratchet and strap separately.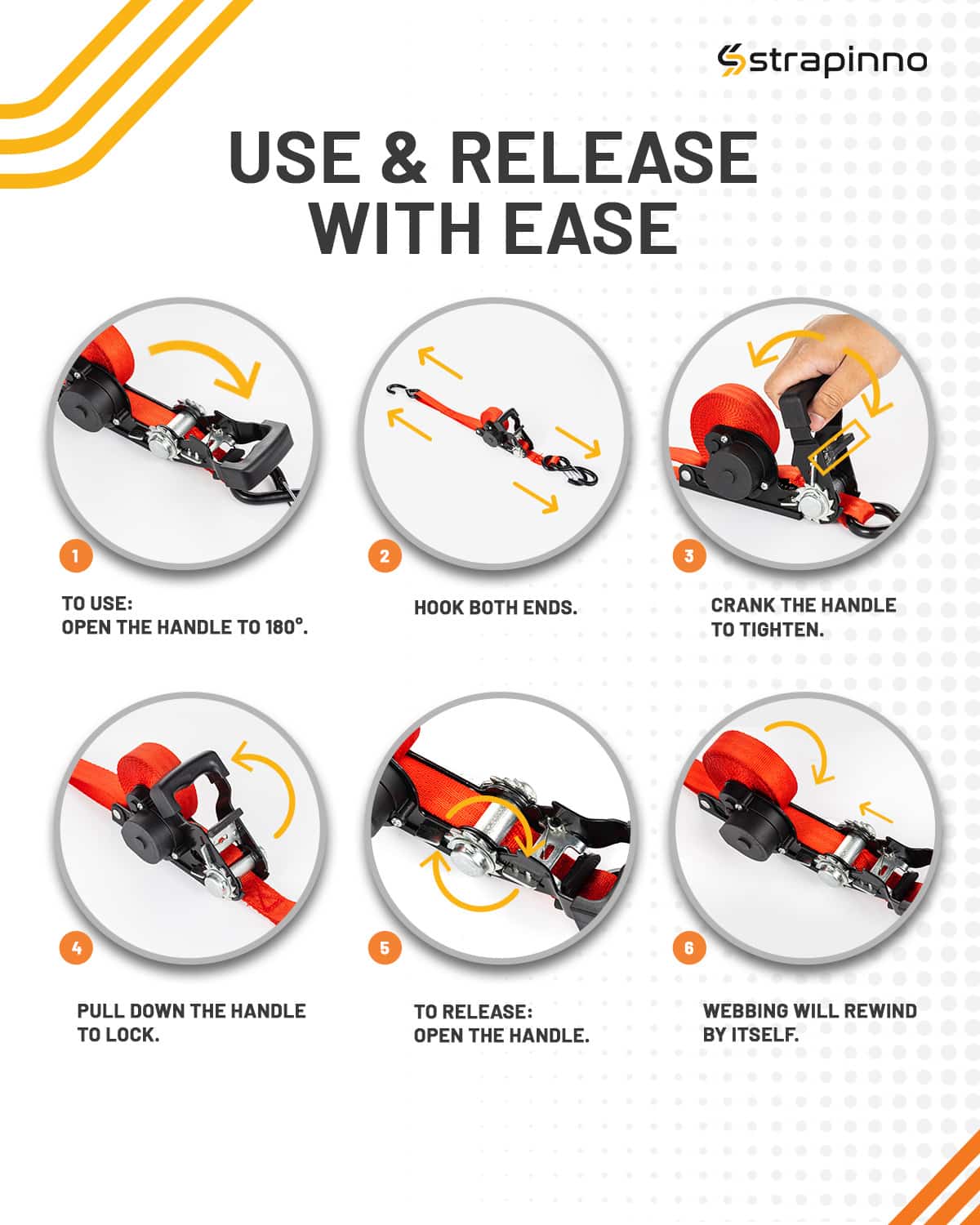 To Sum It Up…
There are definitely more advantages over the dis. I'd go for the retractable ones if I can. It just makes your life easier. If you're looking for a safe, easy-to-use, and the Standard ones are good to fly with, heavy-duty could also be an option if you're looking for a better way to secure the heavier belongings, look no further than the Retractables! Be sure to check out our online store for more information on different types of ratchet straps! From there, you'll be able to decide which would be perfect for your specific needs. It all depends on how big your loads are, how heavy it is, and what you will be using them on. Just make sure to get the right size and type for your specific needs!